Mitsingen Bach Collegium​
*May 30, free entry without prior reservation

The participative choral initiative MITSINGEN BACH COLLEGIUM is the natural and continuing heir of the old BACH ZUM MITSINGEN (BZM), which since April 2011 has been carrying out the integral cycle of J.S. Bach cantatas in a participative format, an unpublished initiative in Catalonia and aimed at singers with musical training and choral experience.
The MBC project maintains the master lines and procedures of BZM, which is why it is also characterised by always respecting the liturgical date for which Bach wrote each cantata and by interpreting the music with baroque instruments and a historical criteria. Cantatas are always offered in emblematic churches, mainly in Catalonia.
The main structure of the project is the BACH COLLEGIUM BARCELONA, which uses baroque instruments in the instrumental accompaniment of all the cantatas and brings to the choir professional singers who share the production side by side with the participants.
The founder and director of the MBC project is Pau Jorquera.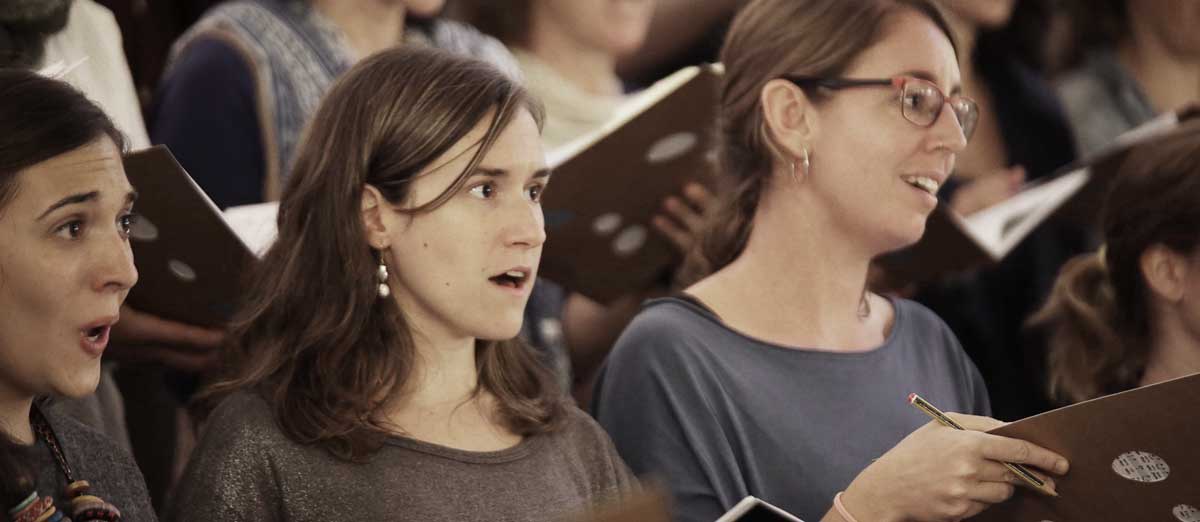 The calendar will be available soon
All the updated information on social media
Cantatas MBC 2021 register
Due to the characteristics of the project (the intensive work and the difficulty of the works we propose) MBC is aimed at people with choral experience and musical training.
The number of places is limited and these are the criteria for selecting participants:
Accredited degree in music training and choral experience.
Order of arrival of registration applications.
Balance between the strings.
Space available in the Church where the production will take place.
The final participation in this project will be communicated by e-mail one month before each of the requested productions.
The participation fee is 30€ and this amount includes the work sessions and materials provided by MBC. Payment must be made when the organization announces final participation in this project.
Access the form via the button below